With performance and reliability, the Rosewill Stallion series RD700-M power supply is a great choice for your mainstream and gaming-oriented system. It features a strong single 12V rail and three 6+2-pin PCIe connectors that deliver robust power for your demanding processor and even multi-VGAs, while the semi modular cable design helps to reduce the cable clutter to a minimum. A large 140mm fan cools the PSU efficiently and quietly. This power supply is also built with precision and incorporates top notch protection features to make sure all your components are safe and sound during the power abnormalities.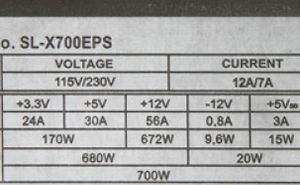 Robust Output
The Rosewill RD700-M provides 700W of robust and continuous output for your entire system. A single 12V rail provides 672W max. output, while three 6+2-pin PCI-E connectors are included for multi-VGA configuration.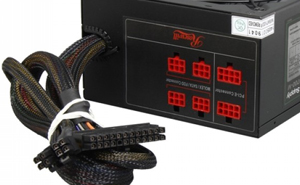 Semi-Modular Cable Design
The semi-modular cable design allows the use of only the cable you need, helping achieve neat looks and better air circulation.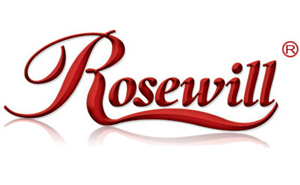 Comprehensive Protection
A full range of protection including Over Temperature/Current/Voltage/Power Protection, Under Voltage Protection, and Short Circuit Protection safeguards the core components of the PSU and your entire system.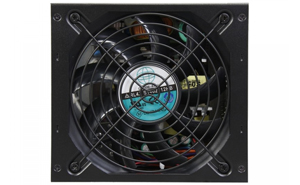 Quiet Cooling
The large 140mm fan delivers efficient and quiet cooling.